Look out for details of how to book tickets for our next production.
March 18th to 21st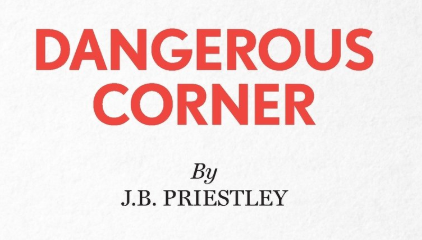 The Guardian: "What makes Dangerous Corner durable is Priestley's ingenuity. Set in the 1920s, the play brings together the partners and family of a  publishing firm, who are enjoying a weekend in the country home of Robert and Freda Caplan. Someone produces a musical cigarette-box that begins to unravel a tangled web of intrigue, deceit and revelations."
See below for images from our hilarious December production.
About us
Upton Dramatic Society was founded in 1934 and puts on two main productions every year in March and December.  We cover many genres of theatre including thrillers, farce, comedy, drama, whodunnits and have even performed some series of short plays (with cast members playing multiple parts).
We are always ready to welcome new members and experience is not necessary! As amateurs, we need a whole range of skills to make each production happen so it's not only actors who should come along. We also need people to help with backstage management, props, costume, set design & build, lighting & sound effects and front of house duties.
They say "Charity begins at home" but for us, it begins at the theatre. Every production, we are very proud to be able to sponsor a different charity through sales of raffle tickets and programme donations. Our charities are mostly local and it is wonderful to be able to support causes from within and around our own community. Click on the Charity tab to see some of the organisations we have worked with.